We are very excited to announce that our free
'iPhone App' is here!

Requirements: Compatible with iPhone, iPhone Touch, and iPad. Requires iOS 4.0 or later.





Click the App Store below to
review and download our App:

In Itunes just type:
"empowered bible study"


---
We are very excited to announce that our free 'Android App' is here!





Click on the Android Store Logo below to review and download our App:


(Compatible with Android 2.2 and up)

---


Empowered Bible Study Ministries

Bible study is essential to our Christian walk. As we study God's Word, our personal relationship
with God grows deeper and deeper. It empowers us to live for the Lord
in every aspect of our lives. This is
what has inspired me to do an online Bible studyies.



Personal Growth

Links That Will Inspire You

Inspirational Tools



Tribute

Swede & Dorothy

Bill


The Journey

Intro


Creation vs. Darwinism

Doubts of Darwin


The Evolution Debate

The Grand Experiment

Intelligent Design

Interview by RC Sproul

The Flaws of Evolution



Evolution vs Creationism

Three Evolutionary Hoaxes



More About Creationism



Apologetics

Introduction to Apologetics:

Maps:




The uniqueness of the Bible
and the men who wrote it:


More about Apologetics:




The Dead Sea Scrolls now online:



The scrolls, considered
by many to be the most significant archaeological find of the 20th century.

Please click on the manuscripts below to see and read them in a Digital Format. First time ever to
read these on your own computer thanks to Google and the Israel Museum.



Follow our Podcasts:

At itunes type in

'changed lives today' and/or 'Empowered Bible Study' in the Search Field.



Blog:
http://empoweredbiblestudy.blogspot.com


---
Jesus.Org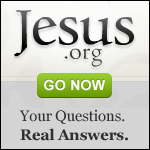 Jesus.org offers biblically based answers to the many questions surrounding Jesus birth, life, death, and resurrection. Our database of questions and answers in text, video and audio formats, provides everyone, from seekers to Church leaders, access to some of the best available content about Jesus.



---
Evel Knievel
Watch the inspiring testimony of the legendary: Evel Knievel. You will see how he gave his life to Jesus Christ just before his death.

---


Click or take a picture of the
QR below to go to
'Empowered Bible Study Ministries'



Click or take a picture of the
QR below to go to
'Empowered Bible Study Ministries'
Smart Phone App

( EBS Ministries )


---


How to Know God:

To find out how you can Know God and have a Personal Relationship with Him, please click on the icon below.
.
Here are a few wonderful links
for your
Encouragement and Faith:
Bible Gateway: The Bible Gateway is a tool for reading and researching scripture online -- all in the language or translation of your choice! It provides advanced searching capabilities, which allow readers to find and compare particular passages in scripture based on keywords, phrases, or scripture reference.
Receive your verse of the day via email.
Meet the preachers, scholars, monks, and visionaries who were used by God to shape the Christian church through the centuries.
Everyday insight for busy women from Proverbs 31 Ministries. Delivered each weekd.
Learn about the men of the Bible. Delivered each weekday.
Learn about 52 women who changed the course of Bible history. Delivered each Monday.
BIBLESOFT: Great bible software and more...


Bible Toolbox:
Bible Toolbox is a customized search engine with many different study tools at your hands.
Christian Book Distributors (CBD):
Today, CBD continues to grow and offer our customers many more products than ever before. This year we will mail over 60 different catalogs to millions of customers, and with the continued development of our website shoppers are able to choose from over 200,000 different Christian books, videos, CDs, cassettes, gifts, toys, games, and more. Christianbook.com has also made it possible to provide customers with more of something else---information.
ChristianCourses.com:
CC develops and delivers asynchronous (on demand) online learning courses and other digital resources for para-church ministries, churches, and individuals connected to the evangelical Christian faith. We contract with the most gifted teachers, authors, and scholars in various disciplines, capture their teaching in digital video (our database) and add interactivity. We then offer it to learners over a variety of delivery systems, including the Internet, CD-ROM, and DVD-ROM. We became a subsidiary of RBC Ministries, publishers of Our Daily Bread.
ChristianityToday
:
Their aim is to offer the freshest and most compelling biblically-based content to Christians who take seriously their relationship with Christ.
Christianity Today Library:
Welcome! You've found the extensive archives of some of today's most trusted publications, offering high-quality, well-researched materials from a Christian perspective on topics ranging from headlines to history.
CrossCards:
Welcome to Crosscards.com, a division of the Salem Web Network.?Crosscards is designed to provide the online faith-based audience with great looking ecards with unique messages of God's love, inspiration, encouragement and fun!
CrossDaily: Your 1st Choice for Christian Graphics + E-Cards and Bible Trivia and more...
CrossWalk:
Our aim is to offer the freshest and most compelling biblically-based content to Christians who take seriously their relationship with Christ. Crosswalk.com is built around four primary content areas? Faith, Family, Fun and Community. Each category is further subdivided into areas of significance to many Christians, including Bible Study, Devotionals,Marriage,
Parenting, Music, etc.
Empowered Bible Study Ministries:
Inspirational Bible studies. Bible study is essential to our Christian walk. As we study God's Word, our personal relationship with God grows deeper and deeper. It empowers us to live for the Lord in every aspect of our lives.
International Bible Society + Send The Light called: IBS-STL Global:
Bible Society (IBS), founded in 1809 with a successive history as a provider of millions of Bibles globally, merged with Send The Light (STL), the largest Christian distributor of Christian resources in the world, on March 1, 2007. The combined organization operates as IBS-STL Global.
Preaching Today: Advancing the Art of Biblical Preaching.
Real Audio Bible: Have you wanted to read through the entire Bible cover to cover, but felt is was just to big of a task to undertake. Or have you started reading, only to find yourself without the time necessary to sit and read. Maybe your eyes are to weak, or just tire easily. Perhaps your hands just can't hold a Bible steady anymore. The audio Bible solves many of these problems for you. It even allows you to go through the Bible while you are working around the home.
SermonSearch: Where you will find all your Sermons and Lessons.
The Listener's Bible:

Why an Audio Bible?

An Audio Bible is not a substitute for printed Bibles; however, it is a valuable addition.?As the narrator of the Listeners Bible (available in KJV, NIV and ESV translations) McLean is committed to recapturing the early oral tradition of telling the Bible story with clarity and power. He brings a unique blend of dramatic expression and theological understanding that make listening to the Bible a joyous, rewarding experience.?His recordings of the Bible have been nominated for Best Inspirational Audio by the Audio Publisher's Association on two separate occasions.
The Four Spiritual Laws:
Read them in 140+ Languages
Christian Apologetics & Research Ministry:
CARM
is a 501(c)3, non-profit, Christian ministry dedicated to the glory of the Lord Jesus Christ and the promotion and defense of the Christian
Gospel
,
Doctrine, and Theology
. CARM analyzes religions such as
Islam
,
Jehovah's Witnesses
,
Mormonism
,
Roman Catholicism
,
Universalism
,
Wicca
, etc., and compares them to the
Bible
. We also analyze secular ideas such as
abortion
,
atheism
,
evolution
, and
relativism
. In all our analyses we use logic and evidence to defend Christianity and promote the truth of the
Bible
which is the inspired word of God. Check out the Navigation Bar on the left to see what CARM has to offer
Turning Point with Dr. David Jeremiah: Your participation in the ministry of Turning Point is vital to us. A ministry can be a very one-sided experience unless men and women partner with us in taking the Gospel around the world.



---

YOU LIKE "YOUTUBE?


www.godtube.com
Fastest Growing Christian Website. Go and be blessed
and bless others.

Do you visit Christian web sites or receive
daily devotional emails? Ever want to look up
a scripture fast? InstaVerse by WORDsearch
will let you instantly see the actual Bible text
for scripture references like John 3:16 - just
point your mouse at it, and the text pops up
in your preferred translation! The best part
is that InstaVerse with the KJV Bible is
FREE!





Christianity Today

Christianity Today endeavors to serve the global
church with resources designed to meet the needs
of both Christian leaders, laity, adults,
youth, and families.
Here is a great way to search the site at
Christianity Today.





TOP OF PAGE
Please click on the Icons below to visit the sites.


Mart De Haan

"Throughout RBC's history, we've been teaching the Word of God so as to lead people of all nations to personal faith and maturity in Christ. And as you'll see in the pages of this Web-site, we try to achieve our goal through every method and medium available."
Read your Daily Devotional
by clicking below.

On their site you can choose
any day from their calendar.
LifeWay has long been known as the finest provider of religious resources anywhere in the United States, but this moment gives us the opportunity to do things of a global nature that we've never done before. God has provided us with resources we know will impact the nations for Christ and transform millions of lives.


Kirk Cameron and
Ray Comfort



"150,000 people die every 24 hours most without the Savior. We are deeply concerned that so few Christians reach out to the lost. Statistics show that this is as low as 5%. One of the reasons for this is that many don't feel equipped. As a ministry, our sole purpose is to inspire and equip Christians". "We want to help you share your faith simply, effectively, and biblically
... the way Jesus did".




Bringing glory to God in all that we do



Equipping people to grow in their faith and the practical application of it in their lives



Enhancing fellowship, communication and relationship-building within the Christian community


Encouraging and enabling personal involvement in
the care of those who are spiritually, emotionally, physically or financially poor.